Prof. Wenjie Feng

South China University of Technology, China
Biography: He graduated from Nanjing University of Science and Technology (NUST) with a PhD degree in engineering in October 2013, and is now a professor and doctoral supervisor at the School of Telecommunication, South China University of Technology (SCUT), and served as the deputy director of the Key Laboratory of Electromagnetic Simulation and Radio Frequency Sensing MIIT. His main research area is microwave/millimeter wave circuits and devices. He was awarded the Second Prize of Science and Technology of Jiangsu Province in 2015, the Second Prize of Scientific and Technological Progress of the Chinese Institute of Electronics in 2021, the Outstanding Young Backbone Teacher of the "Blue and Blue Project" of Jiangsu Province in 2017, and the Young Scientist Award of ACES-China in 2018. He was awarded the second prize of scientific and technological progress of China Electronics Society in 2021, the excellent young key teacher of Jiangsu Province "Youth and Blue Project" in 2017, and the ACES-China Young Scientist Award in 2018.
He has presided over more than 10 projects at national, provincial and ministerial levels. He has published more than 200 papers in international journals and conferences, including more than 110 papers in SCI-indexed IEEE journals (more than 70 papers in IEEE Transactions), with more than 4000 citations. He has been invited to co-author a chapter in an English book, and has been authorized more than 30 national invention patents. He is currently the associate editor of several SCI journals. He has trained two excellent master theses in Jiangsu Province, and won four best student paper awards in domestic and international academic conferences.
Assoc. Prof. Feng Ke
South China University of Technology, China
Biography: He is an associate professor at South China University of Technology. He has long been engaged in teaching and researching in mobile communications and broadband wireless networks. He used to teach several specialized courses such as broadband wireless communication networks, digital communication principles, mobile communication, digital integrated circuit principles and design and microcomputer principles and applications. In recent years, he has presided over or participated in more than 30 national, provincial and ministerial research projects and horizontal projects, and has established in-depth industry-academia-research cooperation relationships with Huawei Technologies, Jie Sai Science and Technology Company Limited, Jingxin Communication Technology Company Limited and other domestic large-scale enterprises, and has transformed the relevant research results into value of more than 100 million dollars. He has published more than 50 papers in high level academic journals and conferences at home and abroad, including a dozen papers in authoritative journals of IEEE, more than a dozen invention patents, 2 software copyrights, and 2 provincial and ministerial level appraisals. He once won the university teaching excellence award, won the 2010 National Communication Theory and Signal Processing Academic Annual Conference, as well as the 2019 IEEE Computer and Communication and many other domestic and international academic conferences show paper award. He has served as the chair of many authoritative international academic conferences, and is a member of TPC. He is currently a member of IEEE Transactions on Communications, IEEE Transactions on Vehicular Technology, IEEE Communications Letters, Electronics and Information Technology Journal, and other international/national authoritative journals in this field. Currently, he is a reviewer of papers in international/national authoritative journals in his field. He used to work for Guangzhou Municipal Science and Technology and Information Technology Bureau for a long period of time, and completed the guidelines of Guangzhou Science and Technology Program and the 11th Five-Year Plan for the development of electronic information industry.
Assoc. Prof. Mohamed Ariff Ameedeen
Universiti Malaysia Pahang, Malaysia
Biography: An academician of 18 years, Prof. Mohamed rose through the ranks from Tutor to Associate Professor, performing his academic duties of teaching, research, curriculum design, consultancy as well as management. As a Head of Program, he was responsible to run three Masters (Coursework) programmes and obtain MQA approval for all three of them. As a senate member for more than 4 years, he am well versed with academic procedures and issues. He was also a Director of a Centre of Excellence that focused on research and consultancy for 5 years, creating a niche research direction and blueprint. Prof. Mohamed had won 16 Research Medals in Local and International Exhibitions, obtained 33 Research Grants locally and international amounting more than RM4 million.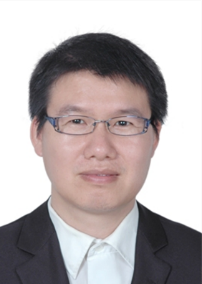 Prof. Liang Yang

Hunan University, China
Biography: Prof. Yang Liang's main research field is wireless communication and optical wireless communication. He has published more than 100 papers in SCI journal category in famous academic journals at home and abroad, including more than 80 papers in IEEE journal category, such as IEEE-JSAC, IEEE-TCOM, IEEE-TVT, IEEE-TWC, IEEE-TIFS and other international core journals, and his H-index in Google and Research Gate's H-index is 33, and he has been selected as one of the top 2% top scientists in the world by Stanford for 2 consecutive years. He has presided over 5 National Natural Science Foundation of China (NSFC) projects and 1 National Key Research and Development Program (NKRDP) project. He has served as editorial board member of several international journals (e.g., IEEE-TCOM, IEEE-WCL, IEEE-COMML, Science in China: Information Science, Journal of Communications, etc.). He won the 2007 Outstanding Doctoral Dissertation Recipient of Guangdong Province, 2019 Natural Science Prize of Hunan Province 2nd Prize Recipient (ranked 1st), 2021 Outstanding Scientific and Technological Worker of the Chinese Institute of Electronics, and 2020 Best Editorial Board Member of IEEE_Wireless_Communications_Letters.